Lilofee is the artistic name of Ingrid Kuschick, German by birth and resident in Spain for decades, including almost 20 years in the Basque Country. She studied Anthropology and now dedicates almost entirely to music, as a singer and as an artistic agent. In her adolescence she began to sing and play acoustic guitar. This instrument she still uses as instrument of accompaniment in her performances, in addition to the frame drum and other instruments.
For several years she devoted herself to the systematic collection and adaptation of songs and ballads, particularly in the field of Germanic cultures, especially the German language and its dialects. She was influenced by the folk music movement of the seventies and eighties, as well as by her experiences and encounters with popular music and its actors in the framework of her professional activities as an ethnologist in Spain.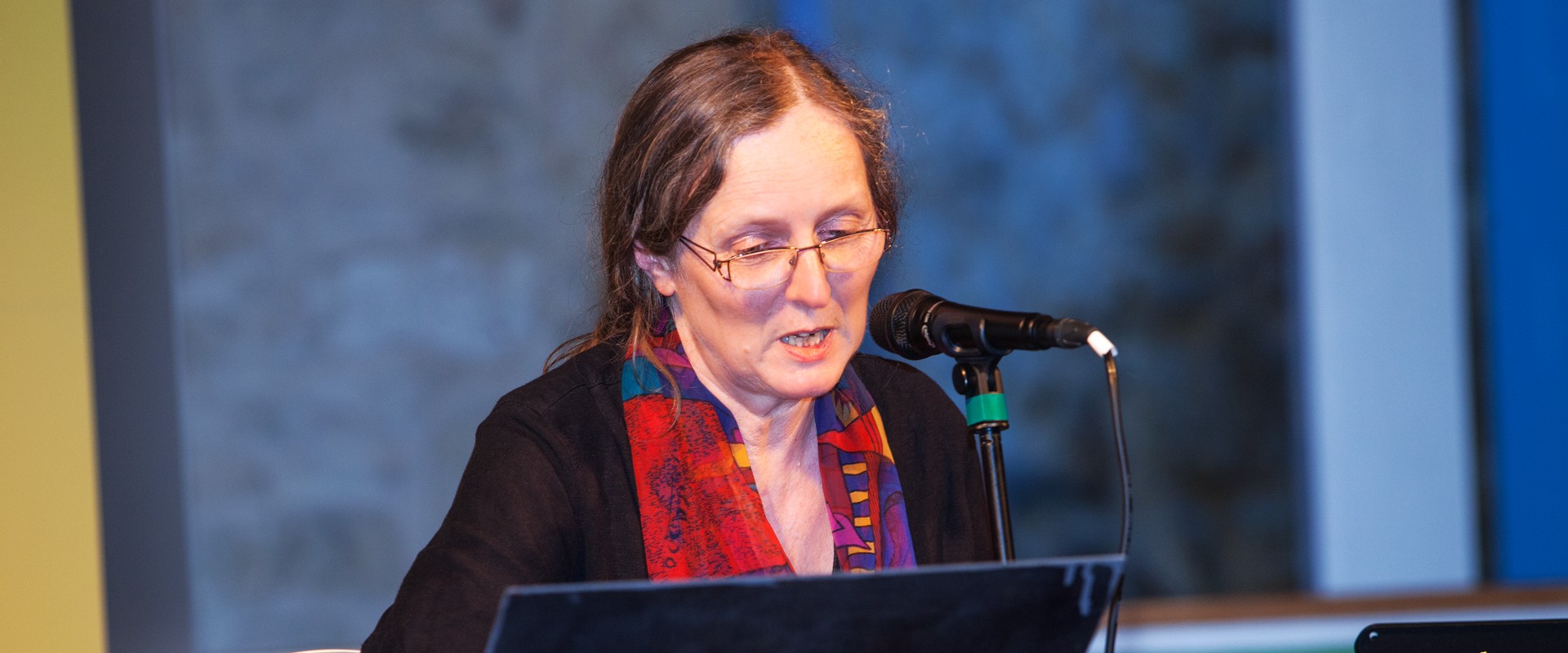 Now she officially presents her musical project "Songs and ballads of the Germanic cultures" that groups songs in German language and related dialects (Germany, Austria), completing the program with  interpretations in languages of the Nordic peoples.
The program focuses on emblematic songs and ballads from the Middle Ages, with known or anonymous authors, to works by contemporary songwriters and composers, genres and diverse musical styles, all with their special timbred voice and accompanied by guitars and other instruments. They tell stories of knights, troubadours, trolls, mountain spirits, but also of drinkers, pirates, murderers, sirens, princesses, lovers, kings, boyfriends, revolutionaries, prophets, soldiers, prisoners, whores, neighbors, sailors, traveling musicians, orphans, up to experiences of iPhone owners and Death itself.
From this general program, in autumn 2017 she has selected songs to combine with poetry  in a new artistic proposal more focused on Germany: "Love, vice and death" that she presents from 2018 on.